Gifts from the Estate of Alexander Ewart Copland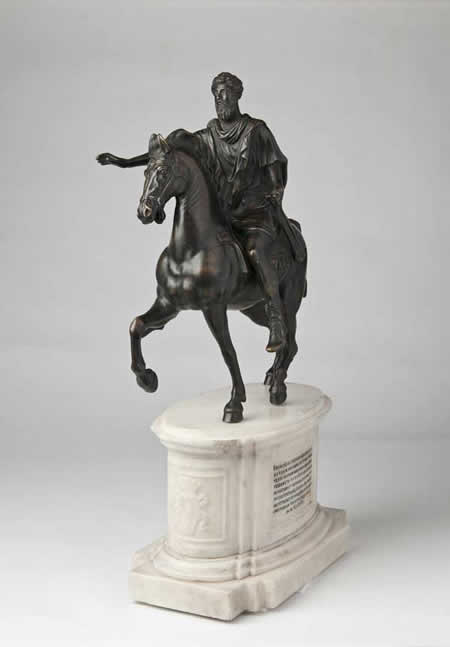 Whilst Alex was unable to start his own museum, he would be pleased that gifts were donated from the Estate to various institutions and that they will from time to time be on display.
The following organizations were recipients of gifts. Details of the gifts are outlined below. By going to our links page you can connect to the individual websites.
National Gallery of Victoria
Museum of Victoria
National Trust of Australia (Victoria)
The Johnston Collection Museum of Fine and Decorative Arts
State Library of Victoria
Caulfield Grammar School
East Melbourne Historical Society
Stonnington Local History Library
National Gallery of Victoria
Two cedar cavalier busts by Melbourne carver Otto Bettmann, c. 1901, prominently signed on the sides. Provenance: Paul Lynch (Lynch's Restaurant) Sale. These are companions to a third bust in the NGV collection.
In 1997 Alex Copland lent a turned wooden socle from one these Otto Bettmann busts so that the NGV could have a copy made of it and make their bust complete.
National Trust of Australia (Victoria)
One 19th century washbowl encased in a mahogany stand for use at the property Barwon Grange, Geelong. This item was conserved by the Copland Estate before it was delivered to the National Trust.
Museum Victoria
Boxed model of Marconi's Disc Discharger, Marconi's Wireless telegraph Co. Souvenir of the 1912 International Radiotelegraph Congress, London 1912.
Late 19th Century homœopathic treatment chest
Barraud chronometer no. 1487
BSA 1747 motorcycle, 1915. 4 HP engine, fully restored. This complements the two other early motorcycles (one America, one Belgian) in the collection of Musem Victoria.
Posters: SS Great Britain; 'Sir Malcolm Campbell uses Castrol'; Liverpool Overhead Railway; De Dion Buton (motor car); Singer Sewing Machines.
State Library of Victoria
25 Rose's Stereoscopic Views, sold only by George Rose, Publisher, Melbourne. Includes images of the 2nd Victorian Contingent and scenes of Victoria.
Seven mounted photographs
Album of approximately 140 photographs of German, Italian, Austrian and Swiss buildings and islands, with 3 exposition certificates c.1878.
Books:
Editices de Rome Moderne by Ve. A. Morel et C, 1874 (3 volumes).
The Decorative Work of Robert and James Adams, London. B.T. Batsford, 94 High Holburn c. 1900.
Hardy, Frank J "Ross Franklyn" Power Without Glory a novel in three parts, first edition April 1950 with original brown paper wrapping (used to disguise what book was being read). Included is typed list of characters with corresponding list of people they represented in real life.
R.M. Williams 1972 catalogue by R.M. Williams, The Stockman's Outfitter, 3 Percy Street, Prospect, South Australia 5082.
Lear, Edward: The Book of Nonsense and More Nonsense with all the original pictures and verses. Frederick Warne & Co. Ltd., London Copyright Edition. Inscribed: To Alex / with Love and Best Wishes / for / A Merry Xmas / From / John / 1926
The Johnston Collection - Museum of Fine and Decorative Arts
One 19th century specimen marble table top with bronze tripod base terminating in Griffen heads 71 cm.
Pair French Empire light brackets, wood and gilt. Tassel design with eagle surmounted by draped leaves.
French Annular Clock c. 1880. Blue porcelain urn on stepped marble base (white marble, veined with black). Ormolu swagging to base, Grecian ormolu handles to urn which is also swagged with ormolu acanthus leaves. Two ormolu snakes twine from top and bottom and their tongues indicate the time. 62 cm high.
Several items were taken into the Johnston Collection's Teaching Collection:
One fake portrait miniature on ivory 'Lady with a Hat', signed Reynolds lower left. Frame made of piano keys. Copy, 19th century.
One Daguerreotype photographic image of a woman in decorative frame (for teaching purposes)
Various issues of the magazine Country Life as well as 430 books related to architecture and great country houses and their collections.
East Melbourne Historical Society
Alex Copland's parents owned Eastbourne House, a hotel in Wellington Parade, East Melbourne famous for the Balzac Restaurant run by Mirka Mora and her husband. This collection includes some interesting ephemera and images taken by the acclaimed photographer Athol Shmith.
Material donated to the East Melbourne Historical Society included:
Photographs:
Four framed and four unframed photos by Athol Shmith of Eastbourne House and 8-10 Simpson Street, exhibited by the Royal Australian Institute of Architecture at the Exhibition of Australian Architecture, London, c1956.
Ephemera
Stationery and correspondence relating to Eastbourne House, including letters relating to the application for a liquor licence (in preparation for Balzac restaurant) as well as plans and sample menus.
Other assorted books and items.
Local History Library - City of Stonnington
Donations to the local history collection of the City of Stonnington included various photographs and ephemera.
Photographs of Dalmah to be inserted
Caulfield Grammar School
Objects gifted included assorted school ephemera, including a timetable in which Alex has listed the physical education sessions as 'Torture".
Three Photographs of Alex in his school uniform (including one with his parents in the garden of their Elsternwick home).